SIMPLIFY THE SALES PROCESS
Gain total overview of your sales opportunities on a digital board in SuperOffice CRM

Quick overview of Salesboard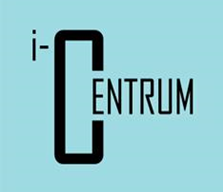 Salesboard for SuperOffice was created by i-Centrum AB, a Sweden based CRM consultancy company. 
Since 2012 we have been thriving to become the number 1 partner for our customers to help them with their CRM, marketing, Sales and Business Intelligence. 
With SuperOffice as our prime partner we coach, implement and, build apps and integrations for our customers to help their SuperOffice experience becomes effective and profitable. 
Here is what you get with Salesboard
Create a new sales opportunity
▪Create a new sale directly in Salesboard.
Update sales stages and satus
▪ With the smooth drag and drop feature you can easily update the different stages in Salesboard.
▪ You can also rename all the categories.
Time since the sale was created
▪ Drag and drop a sale to categories it as "Lost" or "Sold"
▪ The sales manager can easily view each user group or user salesboard through the "Management View"
"You made it so simple to overview the offers so there is no excuse for not following up"
"So, if you want to visualize your sale success – then it's time to give Salesboard a try and enjoy an intuitive system that helps you plan and advance in your sales!"
"Salesboard is saving us a lot of time and helping our sales reps keeping track of sales, and not miss out on a deadline."
Join over 2,500 happy users of our apps!